Epoxy Resin Underslung
The standard range of sinks and troughs are moulded complete with a fixing flange in order to simplify fitment and to optimise the integrity of the joint with the worktop.
An overhang (underslung) sink is bonded and screwed to the underside of a worktop with the worktop slightly overhanging the sink opening. This type of fitment is also commonly referred to as 'underslung'. This fitment is adequate for many general laboratory applications.
The base of the sink slopes to a hole rebated to accept a waste fitting. Sinks can also be drilled to accept an overflow fitting.
Please be aware that due to high demand the Epoxy range of sinks are currently on a 4 week lead time.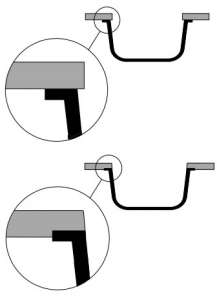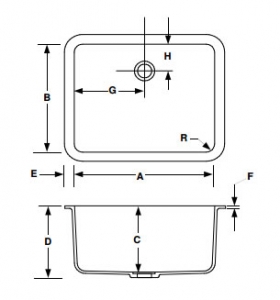 Click on the sink code to view more details / add to basket.